Packing Tips for Traveling with Babies 
Do you have a trip coming up? So jealous, I hope you are going somewhere amazing!
I have to confess I have never been the best at packing and there still is room for improvement. I used to pack everything just in case of a change in the weather, that way I wouldn´t have to buy things abroad. But of course I would only end up wearing a few of the items.
However, when you become a parent you have to remember to bring so many items. So you need to learn how to become a pro at packing as soon as possible. So if you are packing for a holiday with kids here are my packing tips that will hopefully help you with that process.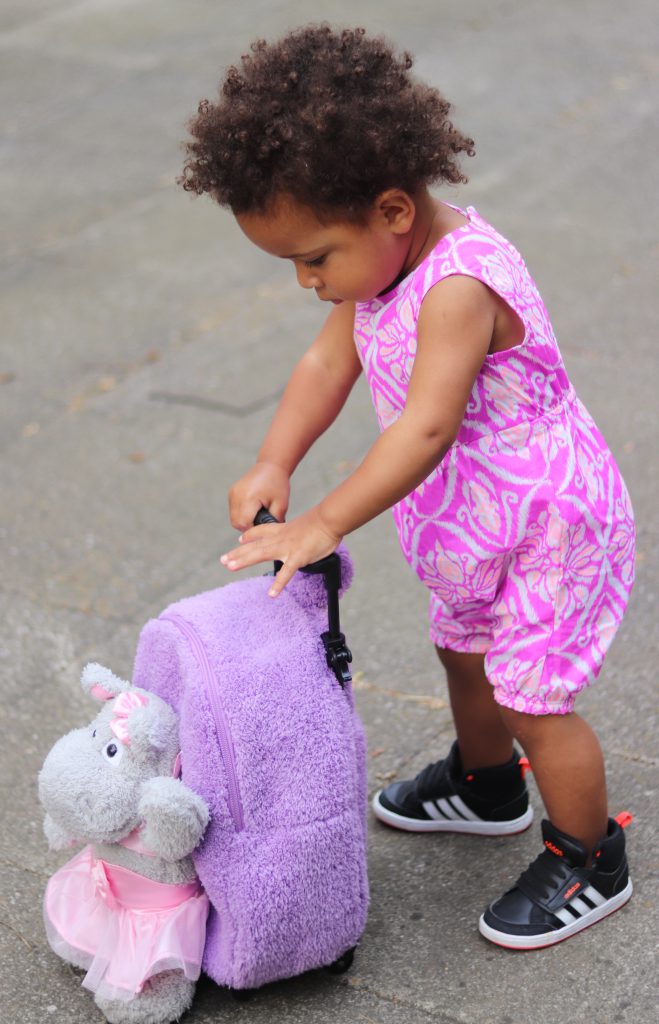 Top 10 Packing Tips For Traveling with Babies:
Remember your baby will require a Passport. The processing time for new passport applications vary per country so make sure to check this well in advance. 
Pack in advance – rushing to pack risks forgetting important things 
Make a list to stay organised. I personally have found that I have become more forgetful ever since I have become a mother, so I need lists. 
Don't forget the baby travel essentials – Check out my Top 10 Travel Essentials Blog for a rough guide on what to carry on in the plane HERE
To maximise space try the rolling technique– instead of folding 
Pack spare clothes and underwear for you and your baby/toddler in the carry-on. Just in case there is an accident in the plane. 
Pack extra diapers if you have connecting flights. Actually always bring extra diapers. 
Bring extra food/snacks for your baby, especially if your baby is a picky eater and they do not like what is served on the plane. Snacks might also help keep them calm and busy on the plane, but of course totally dependent on the age of your child. 
Try to pack two outfits for your little one for each day you're away
First aid kit. One can never be too prepared, I try to bring some medication such as paracetamol, thermometer, band aids & arnica pebbles or cream with in case of little accidents or fever.
Keep in mind, the packing of all creams and liquids in carry on suitcases need to comply with airport security regulations. Tiger or Boots are good places in London where you can find carryon sized bottles for liquids.
I would also recommend checking the weather of the city you are travelling to. This will help determine which clothing items to bring as you might need a few additional summer essentials if the weather is warmer. Click HERE to see our When Is A Good Time To Travel Blog.
I hope this list has been somewhat useful to you. If you have any other questions, please do not hesitate to contact me on hello@jetlifebaby.com or via DM on Instagram @jetlifebaby
Happy Baby Happy Travels
Xo
Marisa