Top 5 Last Minute Deals for the August Long Weekend
It is probably safe to assume you have planned your summer holidays a long time ago, which is great and you are a lot more organised than me. I always seem to book things last minute. But I guess at the same time you can also say that I have become quite good at finding cheap last minute travel breaks. So let me help with you a little research and tell you what my top 4 travel picks are for the August Long Weekend.
So for those who are still struggling to find a travel destination for August Long Weekend, let me try to see if I can be of some help to you. Please bear in mind that flight prices and deals will most certainly vary dependent on when you come across this blog. However, as per today June 19th these seem to be the best travel (flight) deals for Londoners (& vicintiy)for the August Long Weekend.
One of the main sites I use is Skyscanner. I cannot comment for any other places in the world as we live in Europe, but for travels around Europe this website is quite good and it compares various deals amongst the airlines.
While Monday August 27th is a bank holiday in the UK you will find that traveling back  on that day might be a lot more expensive. Therefore I suggest to look at leaving the 23rd to the 26th This gives you the bank Holiday Monday to relax at home before a busy work week.
1. Copenhagen, Denmark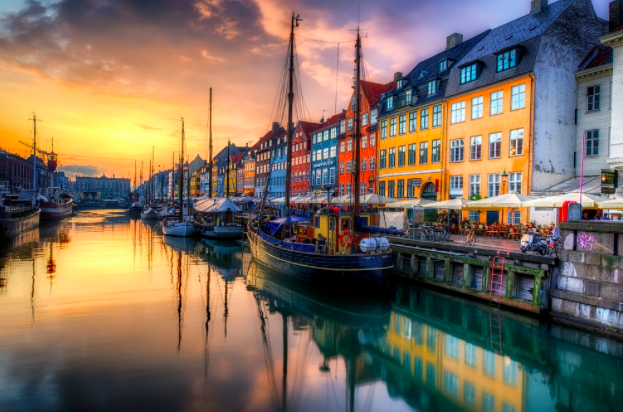 My pick for those who want to add a city to their passport…
I think people have a pre-conception of Scandinavia being cold all year long and this is definitely not the case. I cannot speak for other Scandinavian countries as I haven't been to Sweden, Norway & Finland, but I have a lot of Scandinavian friends as well as friends who have visited those countries and they have only said positive things about their travels.
Traveling to Scandinavia is the summer is also supposed to be the best time to go there.Copenhagen is generally not on people's top list of places to go to, but I think it is about time people mix up their travel plans and explore, because this is a city definitely worth visiting.
Scandinavian are very friendly;  they all speak English; the food is good and healthy (fish lovers will love their food) and they are very happy and fun people to be around. You can also except to get excellent services wherever you go.
Thursday 23 Aug – Sunday 26 Aug via Skyscanner – 77GBP per person

2. Barcelona
Always my # one pick, but this is excellent if you want a cheap beach holiday…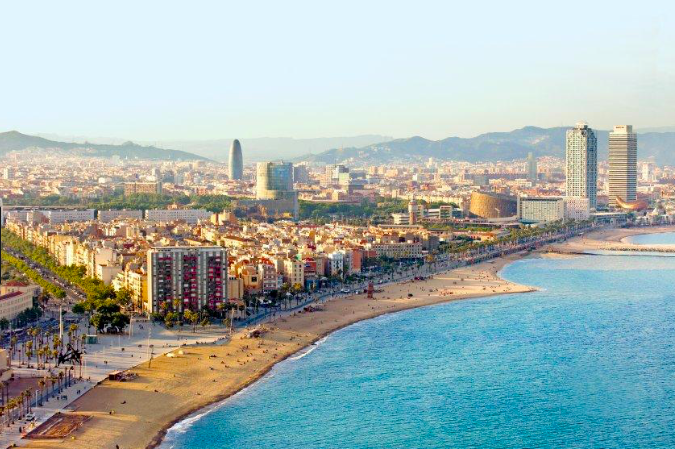 I am a little biased because I used to live in Barcelona and to this date it is still my favourite city. But putting that aside it is also an excellent and affordable city to travel to. While the flight might not be as cheap as the flight to Copenhagen I think in terms of accommodation & food you might actually spend less. Barcelona is one of the best cities in the world for a reason.
The culture, architecture, the people, the food and the beach. It just has everything going for it and it is really just a no brainer if the flight price is within your budget.
For more information on Visiting Barcelona with Babies see my blog post here.
Thursday 23 Aug – Sunday 26 Aug via Skyscanner – 122GBP per person

3. Jurassic Coast
My top pick for Londoners who want to get away but not fly….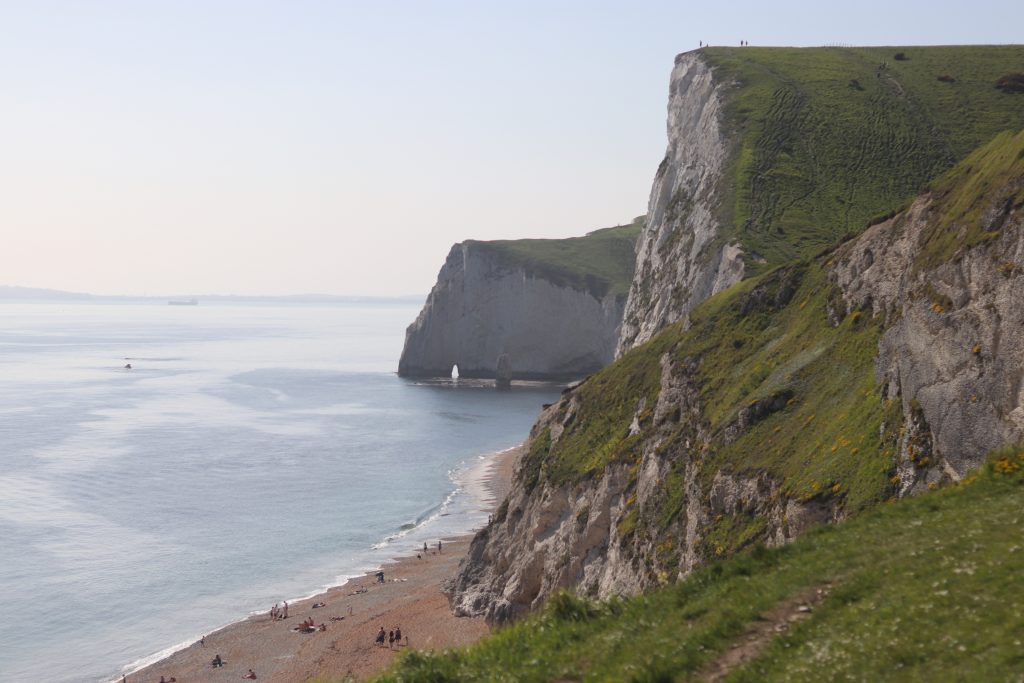 The Jurassic Coast (Durdle Door) is along the Coast of the UK. We drove there over the May long weekend and it was absolutely spectacular. More beautiful than I expected and I would go there again in a heartbeat. So those individuals who would prefer to drive over flying this is a location I highly recommend.
We rented a car which was between 80-100GBP a day and if you want to get out of the city and not spend too much money. I suggest going there for 2 days/1 night. We rented a hotel room in Bournemouth and Durdle Door is approximately 30min drive from there.
My suggestion would be to drive up early Saturday morning, check into the hotel, drive to Durdle door and then drive back to Bournemouth for some dinner. You can have breakfast in Bournemouth and then drive back in the afternoon of Aug 26th. I wouldn't recommend driving back on the Bank Holiday Monday Aug 27th as most people will be driving back then and a 2 hour drive from London will turn into a 6 hour drive. This would definitely not be pleasant if you are traveling with a Baby
4. Paris
Excellent, easy and quick weekend getaway. Best place for good food, art lovers, romance and culture…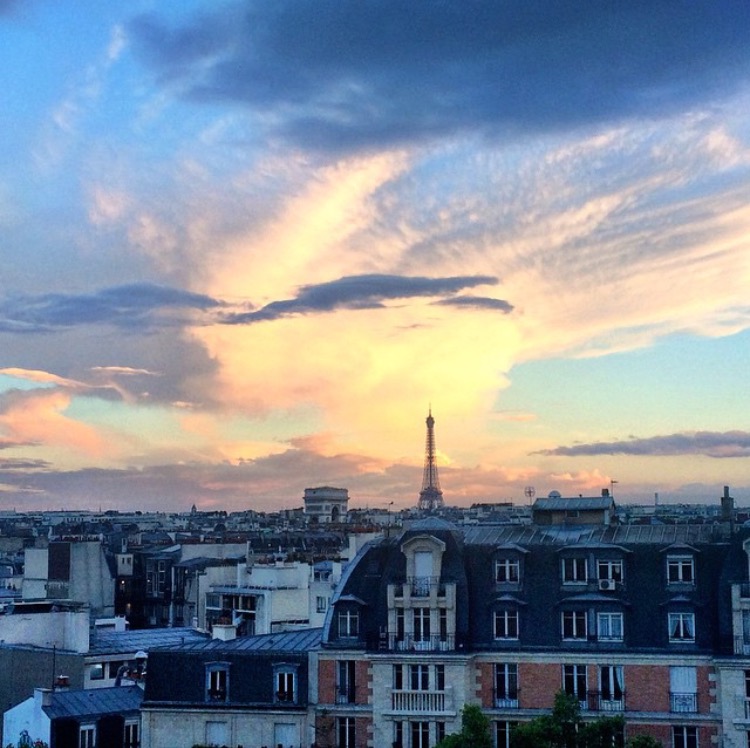 When in doubt there is always Paris. Paris is a quick, short and easy journey to and from London. You can take the Eurostar from Kings Cross St Pancras to Gare du Nord wand both stops are pretty central. Finding a reasonable priced Hotel can be tricky though so if Paris is more the place for you, I suggest booking accommodation right now. My favourite area to stay is normally Trocadero
. See my blog on traveling to Paris with Babies where I provide my inputs on other areas to stay when traveling with kids here.
Eurostar Friday 24 August – Sunday 26 August

5. Berlin
They call it the new Barcelona. A Vibrant City for those who love culture, history and music.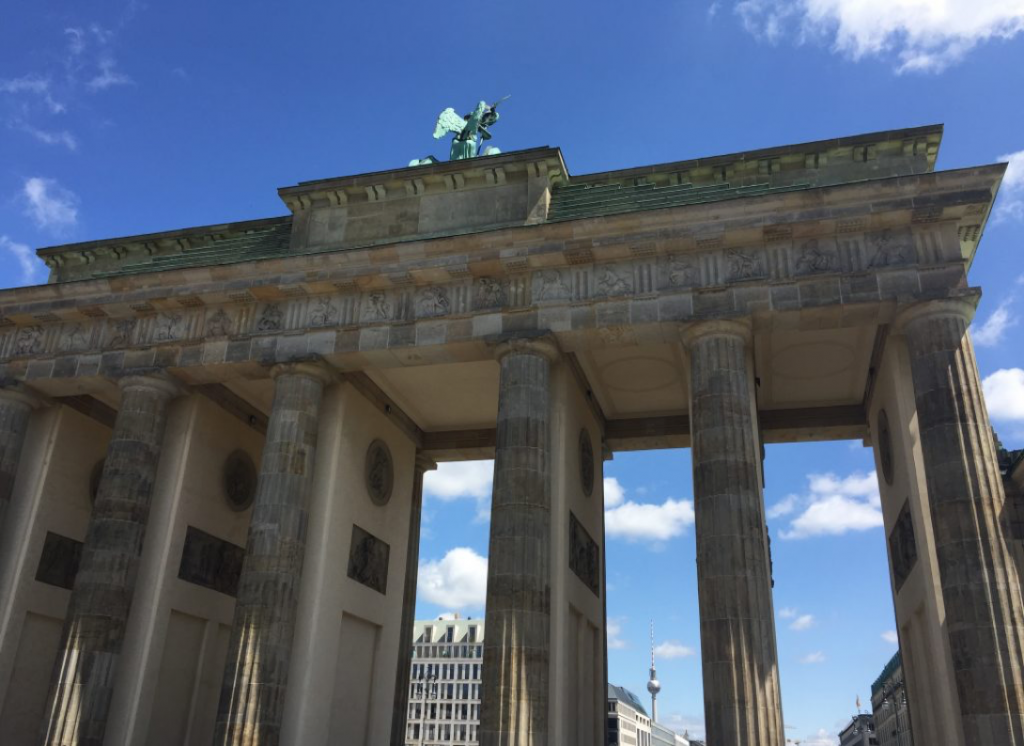 Berlin is being called the new Barcelona for a reason. It is a hip, fun and vibrant city that has become everyones new favourite city in Europe. While they do not have the beach, it compensates in culture. Especially if you are someone who loves art and music Berlin should be high up on your list. Whatever type of music you like I am pretty certain you will find a nice bar that plays your fav playlists or live music venues.
Apart from the fact that I am German, what I love most about this city is that it is safe to ride a bike around the city and this allows you to discover the city like a local. In the summer Berlin is known for its abundance of outdoor Beer gardens and Patio bars.
Thursday 23 Aug – Sunday 26 Aug via Skyscanner – 124GBP per person

I hope this has helped you some what find a place to travel to for the August Long Weekend. I will continue with my search to find additional deals around that time and will update it accordingly if should I find anything else. If you have any questions please feel free to reach out to me via email hello@jetlifebaby.com or via Instagram @jetlifebaby
Happy Baby Happy Travels
xo
[/vc_column_text][/vc_column][/vc_row]