Our top Zika-Free Beach Destinations to Visit in 2019
Planning on having a baby and still want to get in a beach holiday before then? I think I am in the same boat and have been researching on places to go this year. It is not that easy these days and one would think they would have found a vaccination by now, but unfortunately there isn't one yet. So let's keep praying and in the meantime I have done a little research that might give you some ideas on where you could look to go for a beach holiday.
Zika Virus
For those who do not know what it is, Zika is a virus passed on by mosqitos that has been linked to birth defects in babies. Therefore medical practitioners recommend to stay clear from countries that are at risk of it. If you are traveling to a zika infected country, it is recommended to abstain from unprotected sex for six months following your return from that place.
Personally, I found it quite frustrating to find a place that we can travel to that is Zika-free. When looking for places to travel it is seems like the virus has pretty much spread everywhere, but thankfully it hasn't yet and I managed to make Top 14 list places where it hasn't been reported yet, so it should still be safe for you to travel there. Please see HERE for an updated list of affected countries, which is continuously being updated by the health authorities. Please do not hold me to these exact recommendations, as zika is spreading quickly. I recommend to always check with your healthcare provider and government run lists HERE for a an updated status.
Hopefully this Top 13 Zika-free beach destinations will be of help to you while planning your travels for 2019.
The below list is in no particular order.
1. Mauritius ($$$$

$

)
Mauritius is located in the southern Indian Ocean, Mauritius is picture perfect and made for adventures. It has a lot to offer for a small island, ranging from cultural pursuits, natural explorations, water sports or simply for relaxing on the beach and taking in the beautiful weather.
The island has a classic tropical climate with warm weather year-round. The best times to visit are between May and December.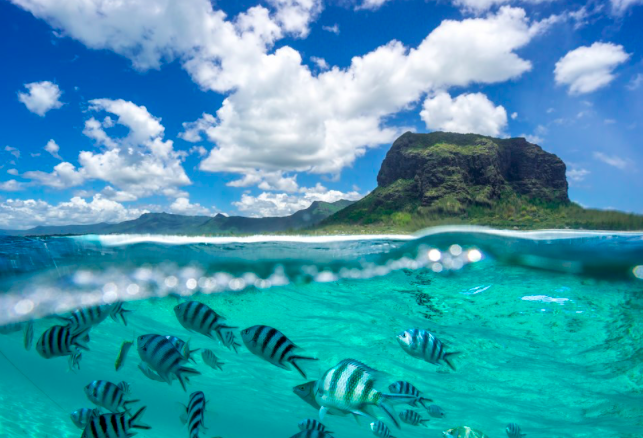 2. Seychelles ($$$

$$

)
Seychelles is located in the Indian Ocean, off the east coast of Africa. The beautiful exotic island has so much more to offer than just sun and white sandy beaches. It is very famous for its coral reefs, lush hills and nature reserves, but if you are not a beach bum, not to worry. With activities such as snorkelling, mountain hiking, horseback riding, etc. I am sure you will not be bored.
The best times to visit Seychelles are April, May, October and November.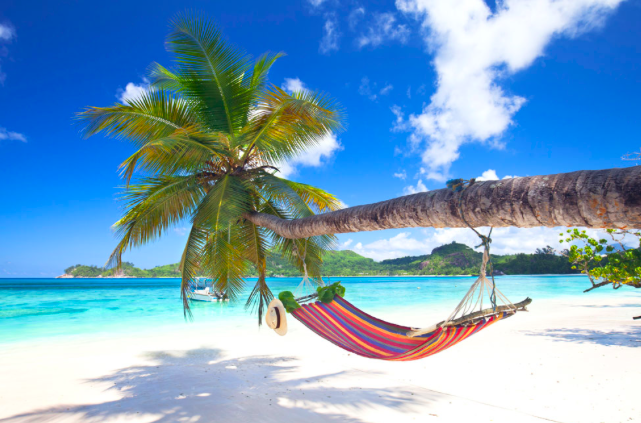 3. Bora Bora ($$$

$$

)
Bora Bora is located in the French Polynesia, it is famous for its aqua centric luxury resorts. Today the over water bungalows are a standard feature across most resorts and can range from cheap basic to expensive and luxurious. The reason why it is the most popular destination for honeymooners is because it is a truly romantic spot. All resorts cater to ensure couples are living in an Oasis and in martial bliss. It is quite expensive compared to the other options, because it is exclusive and difficult to get to.
A lot of hotels have a disclaimer on their website strongly advising against any kids under 10 staying in the overwater bungalows. One of the only kid friendly hotel I found during my research was the Four Seasons. Therefore if researching on visiting Bora Bora with kids, perhaps start with the Four Season hotel, most of their hotel chains across the globe tend to have a kids club.
Since water is a way of life on the island, the popular excursions include snorkelling, cruising, diving, paddle boarding, Jet Skiing, as well as, shark and ray feeding. Alternative options if you are the adrenaline junkie are parasailing, skydiving, or if pregnant you can schedule a helicopter tour of the island.
The best months to visit are April and November. The peak season is May-October, where the prices will be inflated due to the heavy tourists.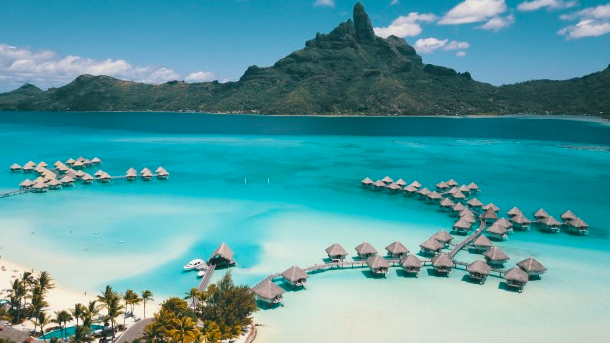 4. Bermuda ($$$

$

$)
A paradise in the North Atlantic. Some of the most beautiful and pink sandy beaches in the world are in Bermuda. The pink is crushed coral from the surrounding reefs. The island has a lot of character with its pastel coloured houses, mansions covered in lush greenery and is uniquely diverse with its mix of British, North American, African and West Indian influences.
The peak travel months for visiting are from May to October. It is said that March and April are excellent months as well, but not quite warm enough for swimming.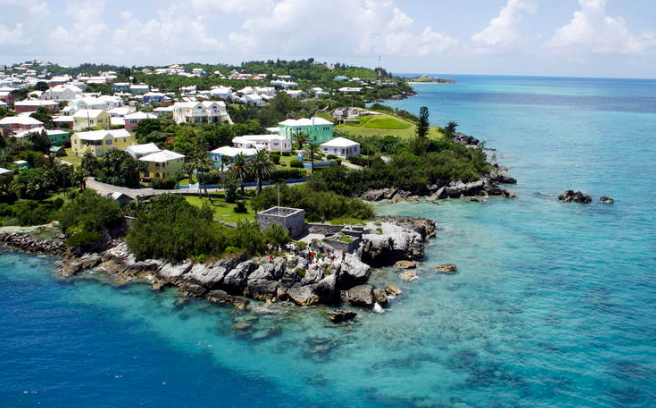 5. Anywhere in Southern Europe (i.e. Italy, Spain, Croatia, Greece, Portugal, etc.) ($$$
$$

)

The beach weather temperatures in Italy, Spain, Portugal, Southern France & Croatia are between June and September. In the Southern European Countries (Greece, Turkey, South of Italy) it is between May – October. August is the busiest month in terms of tourists. You will see a lot of shops that are regularly open, closed for the month as the locals tend to take August off, due to being the hottest month of the year.

The Canary Islands are warm all year long and it is a popular sunny destination for many Europeans in during the winter months.

Our favourite beach cities to visit in the Summer are Barcelona, Sicily, Sardinia, Algarve, Corsica and Mykonos.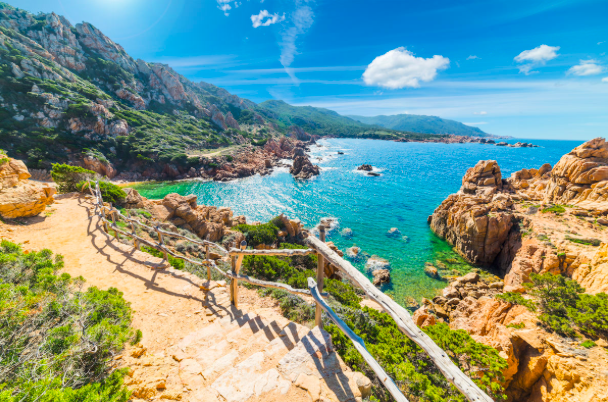 6. Hawaii ($$$

$

$)
Hawaii is a US state located in Oceania composed of islands. Hawaii is a beautiful tropical vacation hotspot and unlike any other place in the world. There is truly something for everyone to love, from its beautiful white sandy beaches and its spectacular mountains to its city life. It is considered to be one of the most ethnically diverse states in the US through its mix of cultures and cuisines.
The residents are said to be the friendliest people, possibly due to the fact that it is summer all year long. It is romantic, a hikers paradise with incredible panoramic views of the ocean and mountains, amazing wildlife and the most beautiful sunrises and sunsets. If you love hiking and exploring you are bound to find untouched beautiful beaches.
The best times to visit are April, May, September, and October with consistent nice weather.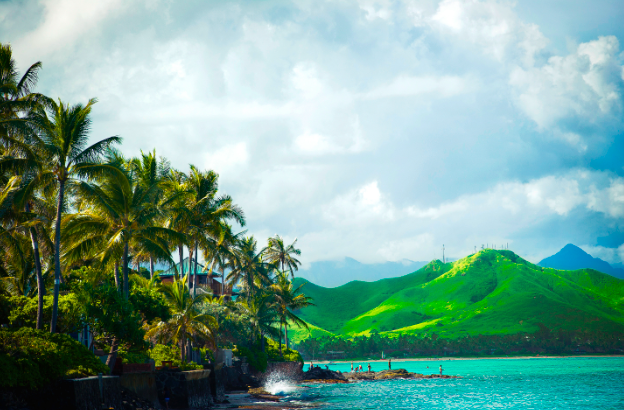 7. California ($$$
$$

)

We were pleasantly surprised by how diverse California was when we visited in Dec´18. There is a good mix of cultures contributing to the variety of different foods.

We highly recommend driving along the Pacific Coast Highway, which is a beautiful and scenic drive. This drive takes you through some incredibly beautiful spots and beaches, such as San Fran (Golden Gate Bridge), Half Moon Bay, the Big Sur (Bixby Bridge) , Carmel, Ventura, Malibu, Santa Monica & Long Beach just to name a few stops along the coast. On the way to San Diego you pass through beautiful beaches such as Dana Point, Laguna Beach, Newport Beach and Huntington Beach.

It is beautiful and sunny all year long, but the best times to visit for a beach holiday are May to September. August and September are the best months for visiting Southern California.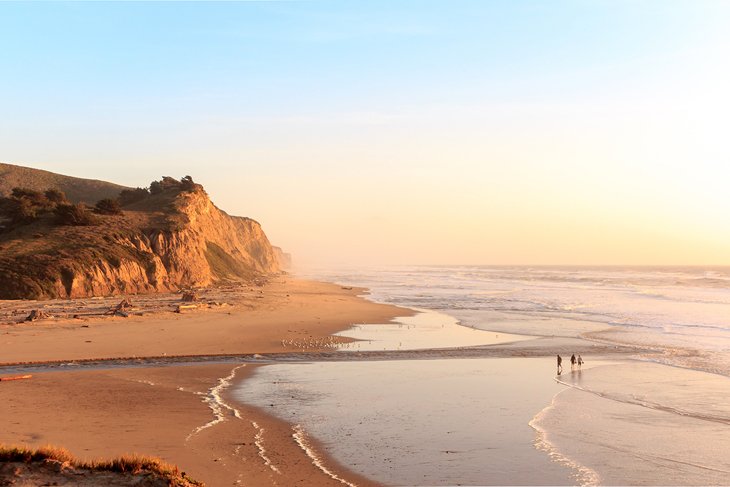 8. Uruguay ($$$
$$

)

Uruguay is a country in the southeastern region of South America. if you ask me I will always say South America is always a great idea. I absolutely love latin culture as the people are all extremely genuine, passionate and outgoing.

Those couples or families who are living in North or South America might be particularly interested in visiting cities such as Montevideo or Punta del Este, as they not quite as far as the other islands mentioned above. Uruguay borders with Argentina to its west and Brazil to its north and east, therefore you can expect many tourists visiting from those countries as well.

For ideal weather it is recommended to visit Uruguay during the spring & summer months, which is between October and March.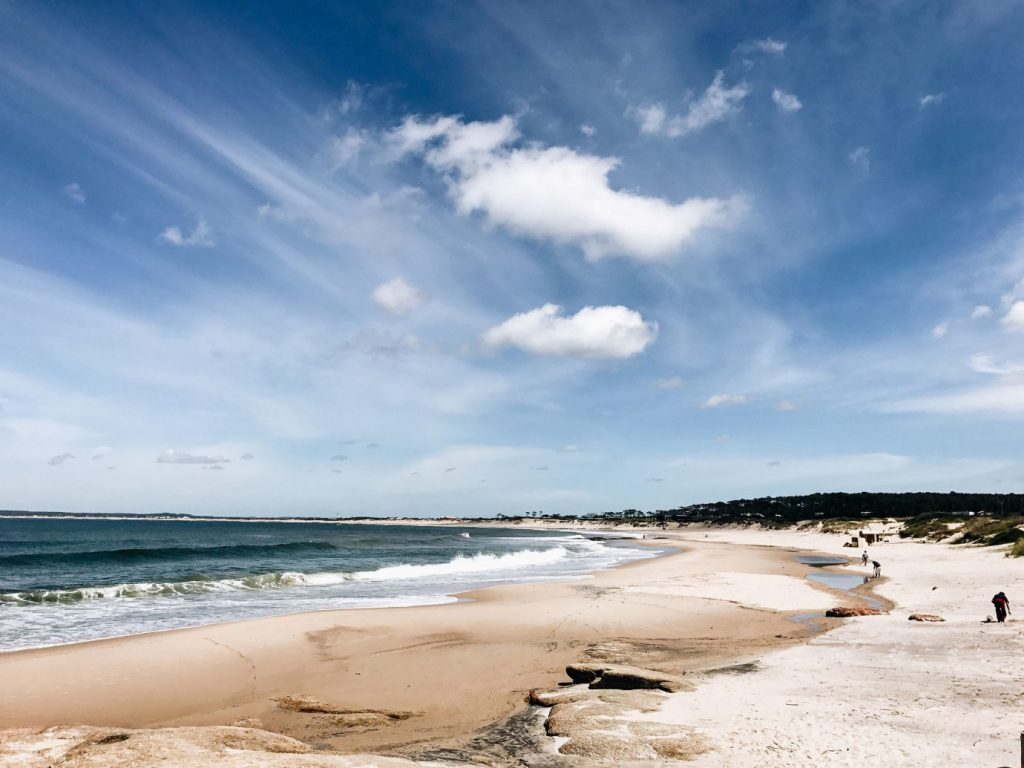 9. Chile ($$$
$$

)

If you are like us who love to explore the culture, nature and the beach Chile is a great option.

When it comes to beach holidays Chile might not immediately come to mind, but it is said to have beautiful beaches along the coastline. Some of the beaches worth looking up are Pan de Azúcar National Park, Viña del Mar, Playa Anakena, Bahía Inglesa, etc.

The best time for visiting Chile is October to early March, which are the warmest and most accessible months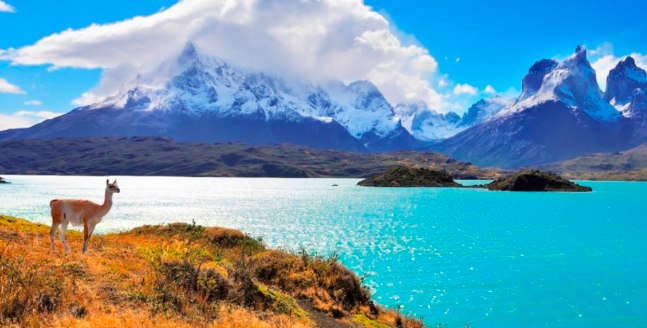 10. Australia ($$$

$

$)
Australia is a country in the Southern Hemisphere located in Oceania. we visited Australia back in 2016 and absolutely love it. It has so much to offer from its cosmopolitan cities, to its jaw dropping beautiful coast and beaches. We were pleasantly impressed by how good the food was and how extremely friendly & helpful the people are. Coming from London, UK, we were quite shocked by how expensive it was though. It can also be quite an expensive and long flight depending on where you a flying from. If you plan on going to Australia I definitely recommend staying for a minimum of 2 weeks to make it worth your while.
The best time to visit Australia for a beach holiday is between December and February. Those are their summer months.
Ever since I have joined Instagram I am absolutely in awe of all the beautiful beaches there are in Australia and New Zealand. Absolutely breathtaking, I wish I would have been able to explore more while out there in 2016, but we had to travel for a family Wedding which left us little time to discover.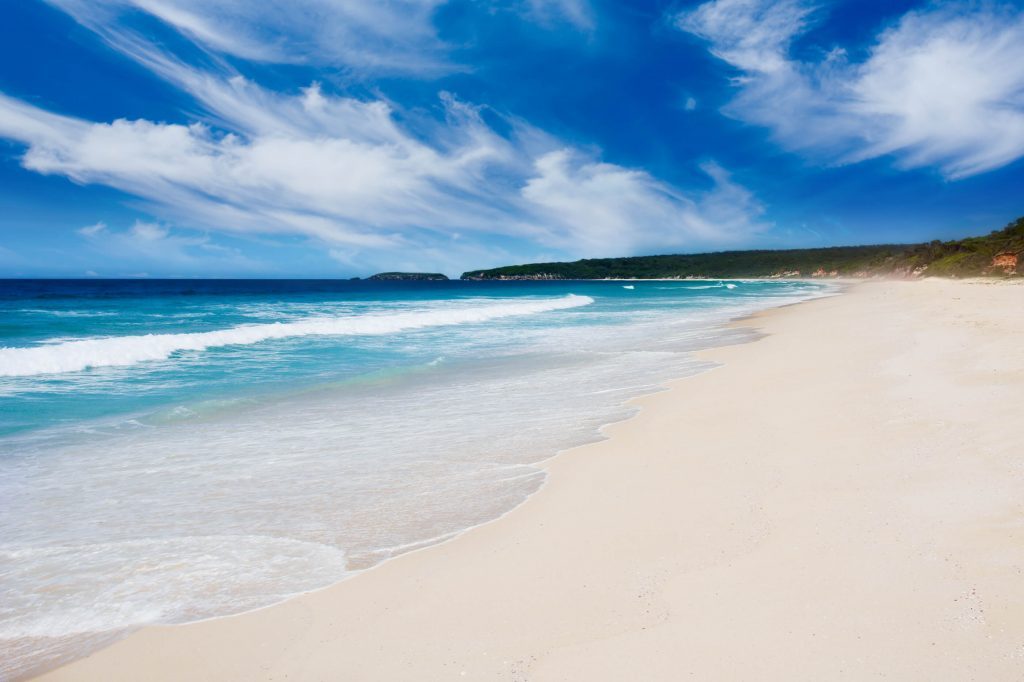 11. New Zealand ($$$

$

$)
New Zealand is located in the southwestern Pacific Ocean. It is a country I recommend visiting if you enjoy a mix of activities. It is an incredible place for wonderful forest walks or hiking. It is also considered to be a water sports Mecca with its 15k long coastline. Of course when pregnant its not possible to participate in water sports. However, there are also a lot of beautiful sailing tours and boat trips you can take along the coastline and where you can enjoy the beautiful views. Kiwis are also extremely fun and friendly.
The best time & summer months in New Zealand are between December and February.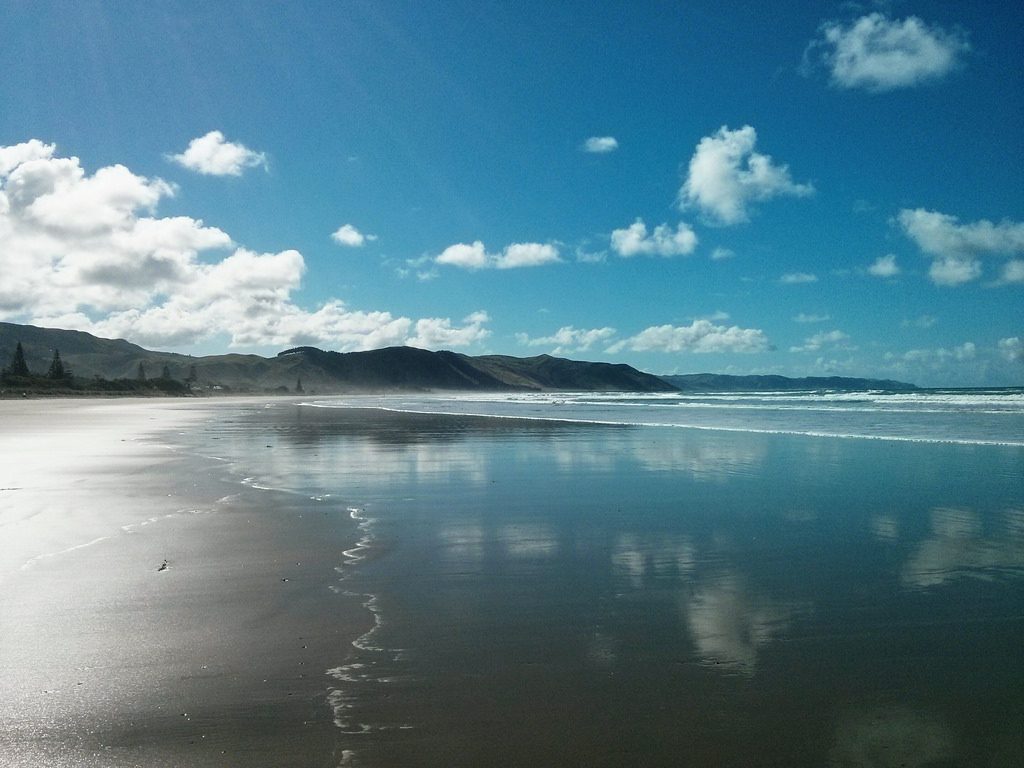 12. South Africa ($$$
$$

)

South Africa is a dynamic, vibrant destination that offers an unrivalled wealth of experiences to all types travellers. It is a country of lots of diversity with an incredible variety of culture, landscapes and wildlife.

January is one of the busiest months for its capital city Cape Town's, as it is hot and sunny, and there are loads of summer events to attend. The best times to visit South Africa for optimal weather conditions are between November and March.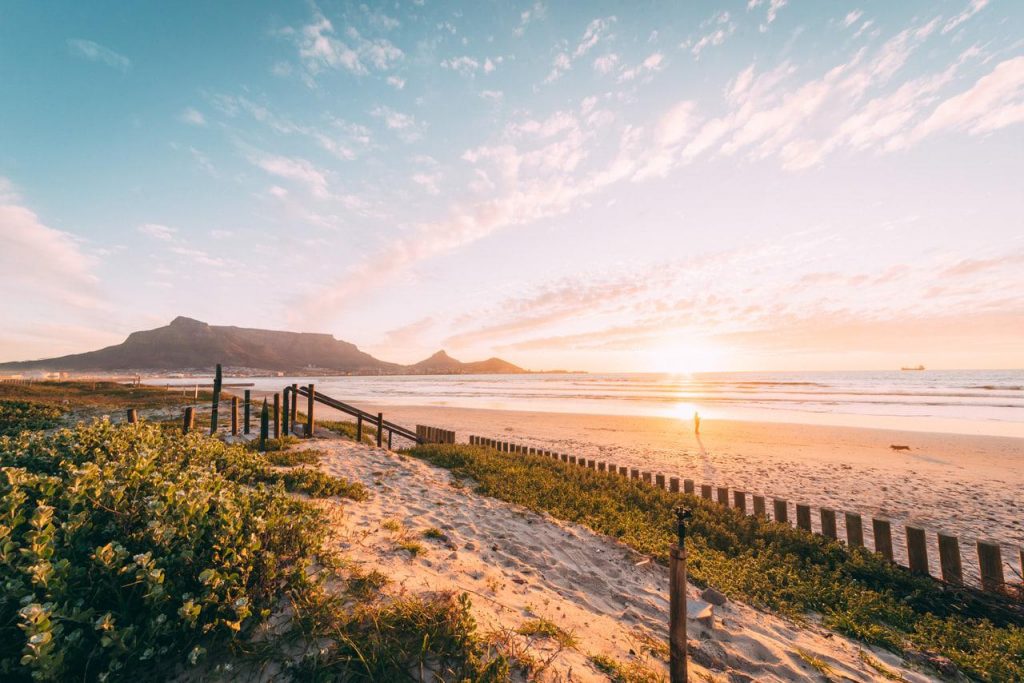 13. Dubai ($$$

$

$)
Dubai is located on the southeast coast of the Persian Gulf and is the largest and most populated city in the United Arab Emirates (UAE).
Anything you can imagine Dubai will have it, bigger and better than anywhere else in the world. Dubai is said to be a city that you need to see it to believe it. Name the activity and they have it and when it comes to beach holidays it is a good place to go as it is sunny and hot all year round. However, to avoid the worst of the scorching heat the best months to visit are between November and March.
The world's most expensive hotels are in Dubai, however there are plenty more affordable options as well.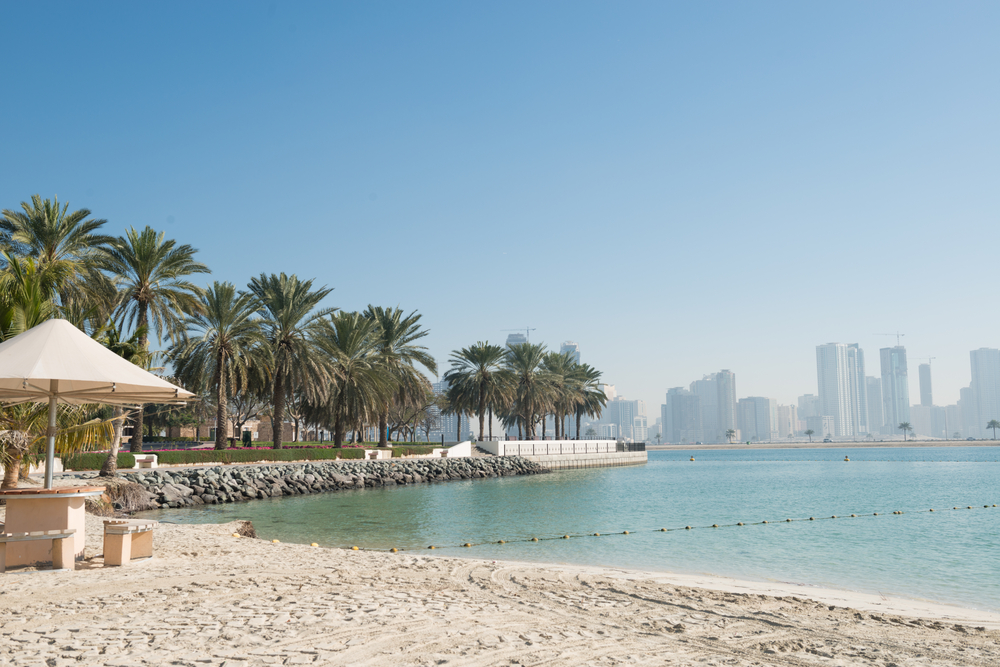 I hope you found this blog useful, I tried to keep it simple as I have not been to all of these places myself. With this blog I thought I would list a few countries for families who are expecting as it can be quite challenging finding a country to visit where there is no zika. Therefore this list might help you narrow down your beach destination options for the year.
To read our top tips on traveling on long haul flights with Babies click here
Happy Travels Happy Baby,
xo
Marisa