Why we chose the Ergobaby carrier and Ergobaby Metro stroller for our travels.
We love to do a lot of walking when traveling as well as use the public transit so either the Ergobaby carrier or Ergobaby stroller come in quite handy. Both items as especially great when traveling in Europe as a lot of street have cobble stones or there are small shops, cafés & restaurants. The Ergobaby carrier is great for when the streets are bumpy and if you do not want to take your car seat with and want to take an Uber.
The Ergobaby Metro stroller is excellent for the long walks; to give the parents a rest and have the baby sleep comfortably; to be able to fit into the narrow cafés, restaurants and especially handy traveling through European cities as not many places have baby changing facilities.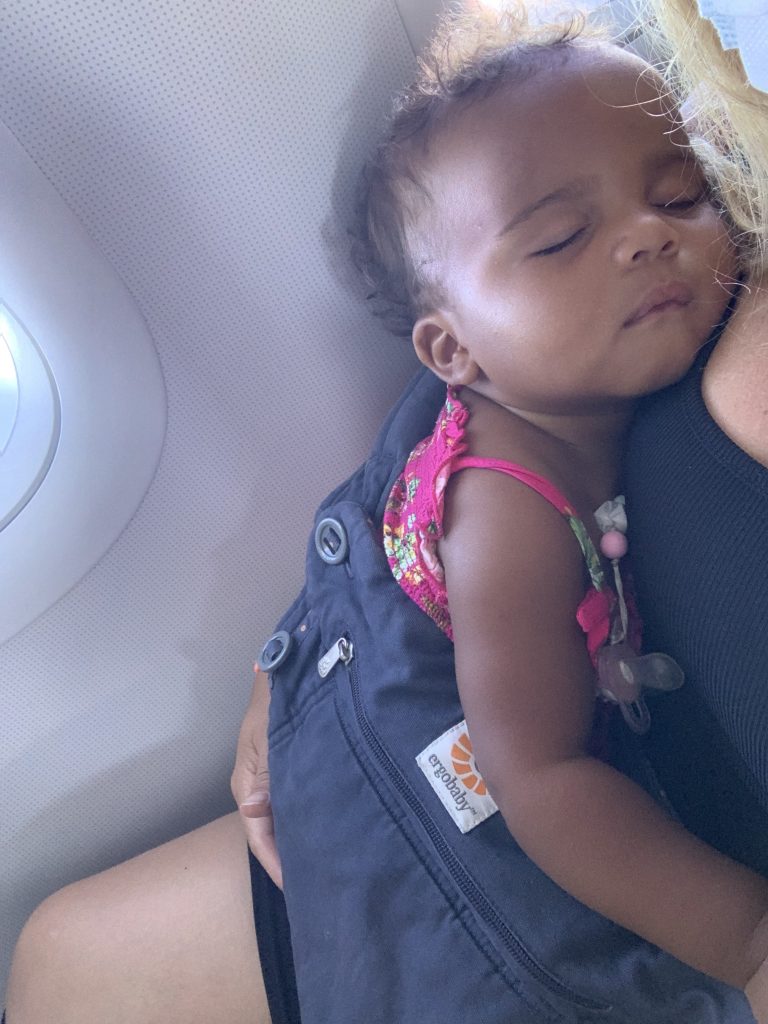 Ergobaby carrier Omni 360
Before we had our first daughter we always heard and read positive reviews about the Ergobaby carrier. Therefore without hesitation we bought the Ergobaby Omni 360, which we still have and use up until this date. We traveled to around 26 cities with our first daughter Havana and started our travels when she was 3 months old. Nearly 4 years later and the Ergobaby carrier is still in excellent condition.
Here are the positives on why we like the Ergobaby Omni 360 carrier.
Excellent quality (durable)
Soft baby carrier for all ages
Supports newborns
Choice of four carrying positions: front facing inwards or outwards, or on your hip or back, depending on their age.
For babies weighing between 5-15kg
Breathable synthetic mesh
A zip & detachable pouch, perfect for your keys, money & phone .
Ergobaby Embrace Baby Carrier
Ergobaby just recently came out with a new baby carrier for newborns called Ergobaby Embrace. We have been using it almost every day since our second child was born. It came in very handy as she is very needy and the baby wrap keeps her close and snug to me. The Embrace carrier is simple to put on (no complex tying) , making it quick to get around and out the door.
Here are the positives on why we like the Ergobaby Embrace newborn baby carrier.
excellent quality (duarable)
Softness of a baby wrap with the ergonomic comfort
Perfect for snuggling at home, or convenient for quick errands
Designed for newborn upwards – keeps newborn close to your heart from day one: 3.2kg – 11.3kg (7lbs – 25lbs)
Choice of two carrying positions: front facing inwards or outwards,
Comfortable for parent – supportive waist belt & spreadable cross-straps distribute baby's weight evenly
Breathable and soft jersey material
Ergobaby Metro Stroller
Prior to having the Ergobaby Metro Stroller, we had the mountain buggy nano. At that time there were only 2 travel strollers out on the market that were carry-on approved. However, now there are a lot more and will write a separate post about the most recent ones available as well as do a price comparison.
Here are the positives on why we love the Ergobaby Metro Compact City Stroller for regular and travel use:
Excellent quality. We were gifted ours 2 years ago by Ergobaby and it is still in excellent condition. We are now using it for our second child .
Light enough to take anywhere. Easy to carry up stairs (if needed). As we live in London and use public transit and travel this was an important feature for us.
Carry-on approved & fits easily into the overhead compartment.
From 6 months to 18kg. We have been using ours from 3 months as our second baby is quite tall, plus by 3/4 months she didn't want to be laying on her back in the bassinet anymore.
It is excellent for taller kids and lasts longer. I think the older Ergobaby Metro stroller can carry more than 18kg, because the wheels are a little bigger and it is more sturdy compared to the Babyzen or Mountain Buggy.
Breathable & soft material
Almost complete recline, perfect for when the baby/toddler needs to sleep.
The padding can easily be removed and washed
The carry-on backpack that you can buy separately is one of my favourite features as well. It is so much easier to carry the baby and luggage when the stroller is in a backpack on your back instead of hanging on your shoulder.
I hope you found this blog useful. If you are interested in purchasing any Ergobaby products, please feel free to use my discount code JETLIFEERGOFRIENDS , which gives you 15% off any products on the Ergobaby UK site.
Happy Baby Happy Travels
xo
Marisa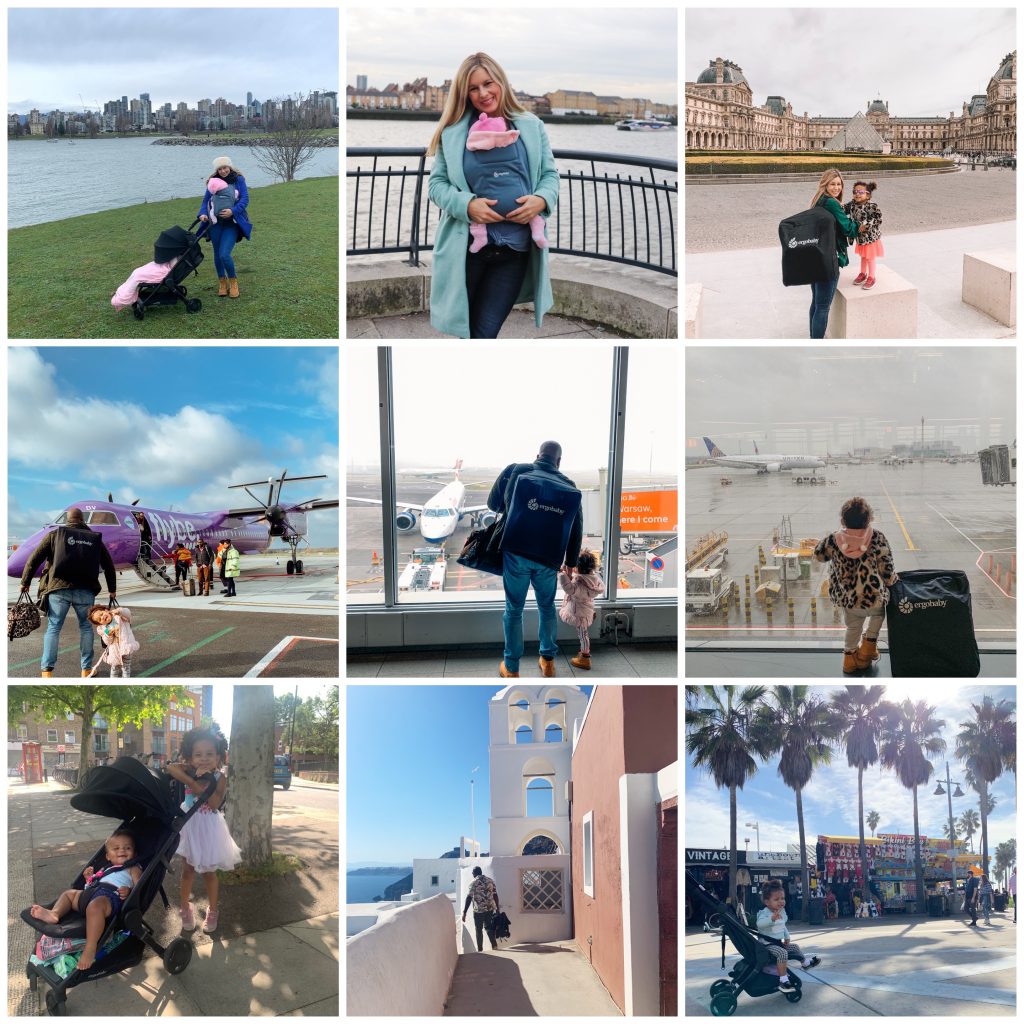 If interested in reading more about fighting Baby Jet Lag Click here to see our top 6 tips.