Father´s Day Gift Ideas
Add a personal touch to a Unique Men´s Watch
Every year I try to be creative and unique with my gifts for Family and Friends. And every year I need to work hard on exceeding the present from the previous year. I try to add a personal touch to each gift so that the person who receives it knows that they are an important person in our lives. Especially when it comes to Father´s day I like to go all out and be creative.
I try to show and demonstrate to my husband throughout the year how much Havana (our daughter) and I appreciate and love him. Sometimes it is also nice to show that through a cool gift. Especially, you Mom´s know how busy it can get and how hard it is to fit in that shopping time. I personally struggle to do anything apart from taking care of our daughter, going to work (9-5pm) and cooking.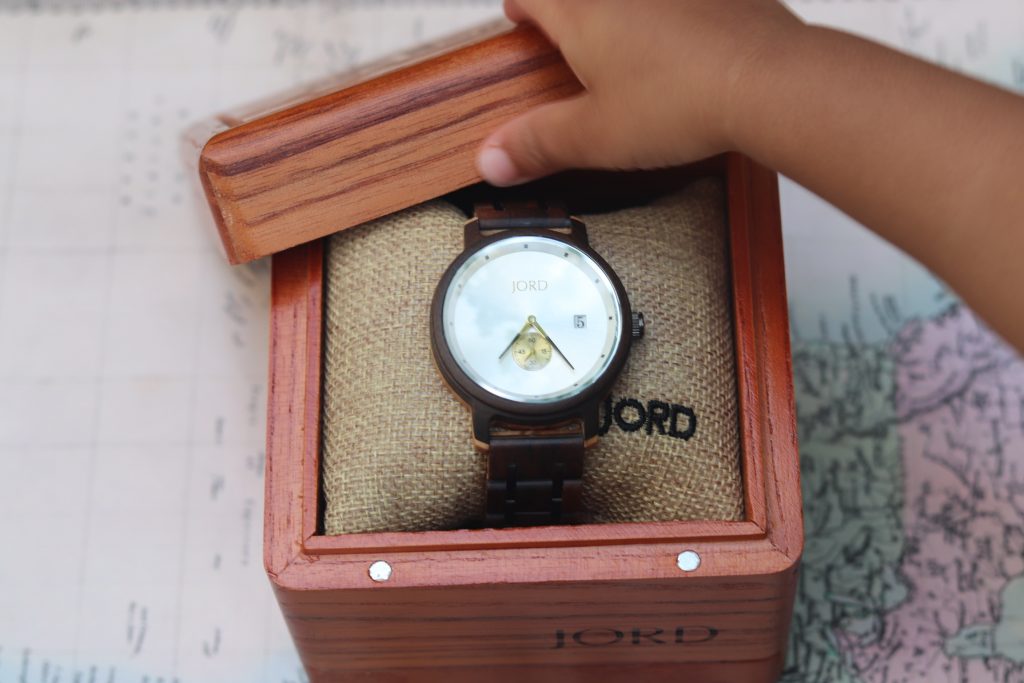 Unique Timepieces
For this reason I often find myself ordering gifts online. During my search for a unique watches I came across JORD Wood Watches. I saw that they have watch engraving services so that you can personalise the watch and/or the box. This is perfect, especially if you want to engrave a special memory and quote to give it that personal touch.  It is a great gift idea for any occasion, not just for Father´s Day. Check out their entire men and women´s collection to see their full range of wooden watches. You will be happy to see that they have a unique watch for every taste and lifestyle.
Dad´s are special
I often feel that Fathers get overshadowed by the Mother. In my opinion the Father plays an equally important role in the child´s life as the Mother.  So why not use this Father´s Day as an opportunity to explore your creative side and give your other half a cool watch.
I chose the Stacked Sandalwood & Olive with Ivory watch for my husband and he absolutely loves it. This timepiece is unique, stylish, classic and quiet. What is also perfect about JORD Wooden Watches is that it fits perfectly with his lifestyle and goes with anything. Whether you are a businessman and/or a busy hands on father like my husband- this is the perfect watch for you.
The best Part!
I am happy to announce that I have teamed up with JORD to give all you readers an opportunity to win a $100 gift code to towards any product on the JORD website. CLICK HERE
While there will only be one winner, EVERY ENTRANT will receive a consolidation code which will allow you to get 10% off an purchase once the contest is over. You will have until July 1st to ENTER.  So what are you waiting for? All you have to lose is an opportunity to win a cool watch 😉
JORD WATCH GIVEAWAY: CLICK HERE TO ENTER
Thanks for reading y mucha suerte!
xo
Marisa